Final Walden Biodiversity Report
My final summary report on the groupings of organisms and the people who found them during Walden Biodiversity Days in 2009 and 1998 is finished and can be downloaded here (5.7 MB).
These events wouldn't have been possible without hundreds of experts and helpers of all sorts deserve our gratitude for their time in the field and lab and computer, and their incredible expertise.
This year, the fine gatherings organized by the Walden Woods Project at the Minute Man National Park, the lovely breakfast at the Brace's, the luncheon tent at the Winter/Rasmussens, and the cookout under the massive tent at the Thoreau Institute were memorable. Kudos to Kathy Anderson and her staff at WWP and to Tom Jones for a great job on the video tribute to Ed Wilson on his 80th featuring Jane Goodall, Ed Begley, Jr. and Don Henley. And thanks to Richard Carey and Daniel Hastings at the Brooklyn Blogfather for the project website and photo gallery where we have published Walden Biodiversity Days' findings.
Because of everyone's efforts the cumulative results are likely the most complete list of summer biodiversity anywhere in the inland northeastern U.S.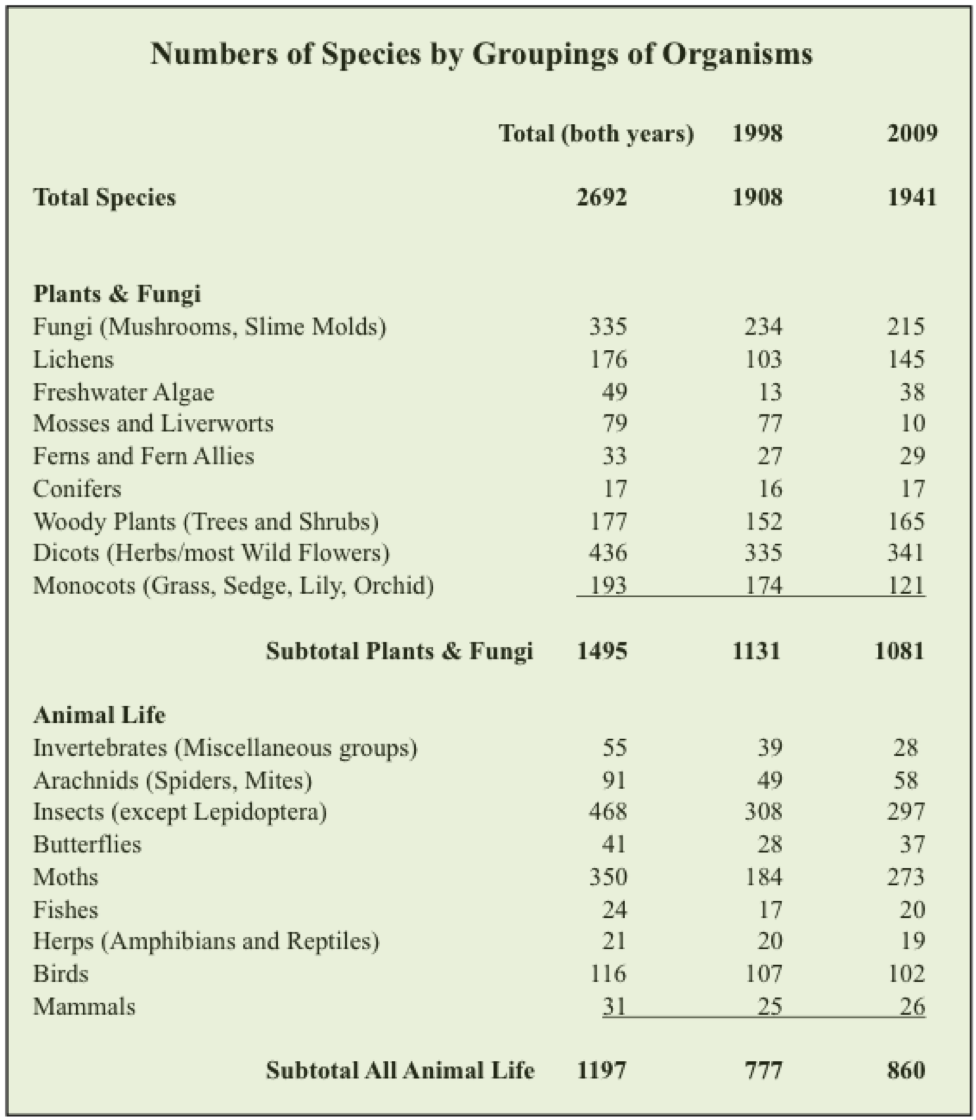 Download the report http://peteraldenwildlife.com/media/WaldenBiodiversityResults.pdf (5.7 MB) or visit the project website http://www.waldenbiodiversity.com and photo gallery http://picasaweb.google.com/waldenbiodiversity for the complete reports and findings from Walden Biodiversity Days.