About
Peter Alden is a world renowned naturalist, lecturer, ecotourism guide and author of 15 books on North American and African wildlife, including the National Audubon Society's Regional Field Guide Series. He is considered to be an authority on birds and larger mammals of the world and is often consulted by the media and the ecotourism industry for his expertise. Peter is also a highly entertaining and widely sought after lecturer on topics that include world wildlife, the Polar regions, invasive plants and biodiversity of the northeast.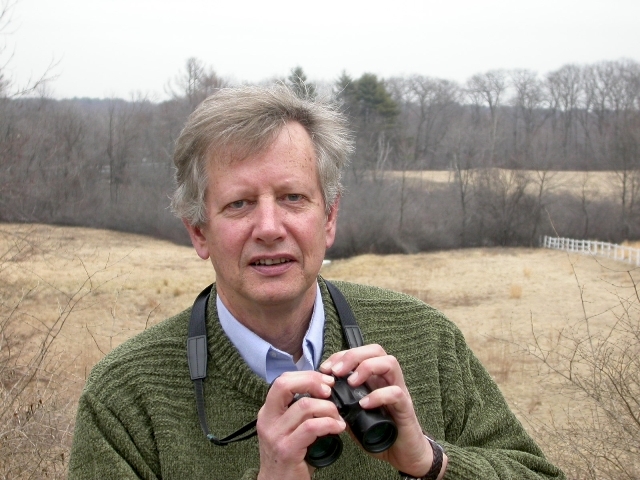 Currently Peter is a highly sought after Study Leader for small groups organized by Road Scholar (roadscholar.org) on small and medium-sized cruise ships. During the fall, winter and spring he sails up the Brazilian Amazon via the Lesser Antilles and several Panama Canal cruises with Holland American and Norwegian Cruise Lines. On smaller ships he has recently worked in Antarctica, South Georgia and Argentina with Geo Expeditions, Alaska & British Columbia and Panama & Costa Rica on National Geographic/Lindblad Expeditions ships, and a few Galapagos and African cruises.
Born and raised in Concord, Massachusetts where he "walked with the ghost of Thoreau" among the same trees, rivers and wetlands, Peter developed a love of nature early on. Even as a youngster he loved bird watching and worked summers as a camp counselor for the Massachusetts Audubon Society. Peter studied geography and Latin American studies at the "Harvard of the Sonoran Desert," the University of Arizona. For five weeks each semester, he led birding and cultural tours through the remote jungles, mountains, and beaches of Mexico. During these college years, Peter also served as Vice President of the Tucson Audubon Society, during which time he initiated new "Christmas Bird Counts" in Arizona and western Mexico, and later in South America.
After college, Peter helped create the world's first non-profit, seven continent eco-tourism travel department for the Massachusetts Audubon Society. Later, he became the Vice President of Lindblad Travel. Peter was a pioneer in the scouting and first departures of birders and naturalists to many Third World countries. His unique, self-designed safaris and nature tours have spanned every continent, both Polar regions and all of the oceans, including numerous Galapagos, African, and Antarctic cruises on the Lindblad Explorer, Polaris and other ships.
In 1998, along with Harvard's Dr. Edward O. Wilson, "the father of biodiversity," Peter created the world's first true "Biodiversity Day" event at Walden Pond. He then ran similar events in 300 towns for the state of Massechusetts over the next four years. Modeled after the original event, Biodiversity Days now take place in fifteen other countries. In Concord, Peter also carried out the first ever town-wide inventory of all populations of invasive alien trees, shrubs, vines and herbs. This resulted in the town's public works agency removing many of the infestations that were threatening public safety.
Peter's interests have widened from his original field of ornithology to include all visible biodiversity, conservation issues, historical changes in the landscape, climate change, and the invasive alien plant and animal crisis affecting us today. He currently divides his time writing books and articles, lecturing and leading expedition cruises and safaris throughout the world.